Today I took my dear Dream Team's China (CGC, TDI) to a lake park, only the second time she has been there, I decided taking her to a shallow water front might be a better way. so we are in the beautiful open area near the water, but because the water is so low, I can't jump the 1 foot down to get to the water's edge, and wanted to go in with China. So i stood there for a few minutes and knew my knees would not make the drop without assistance, either a cane or a person to hold onto or something. Then, all of a sudden on her own, china came into the exact perfect position for me to hang onto her collar and therby balance myself down. I have never taught her that! She stood stock still for a brace so I could get down. And to be even more remarkable, when it eas time to climb out, I again needed assistance. She stood there while pulled up by hanging onto her collar. Isn't that amazing! It's like she reads my mind. She is incredible. Myra M. Farr & China
DREAM TEAM'S DA VINCI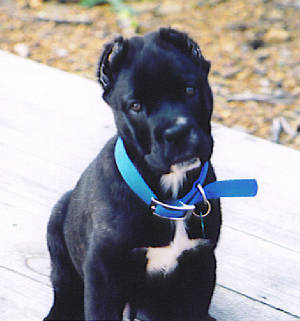 We can't get over how smart this guy (Da Vinci) is he is doing his obedience with hand signals... he is more then we ever expected... Chad, Beverly & Da Vinci!
NICOLE & BIG "G"
AIN'T DAT SWEET!!!!!!!!
SUPREMO IS OWN BY DOANLD FRANKLIN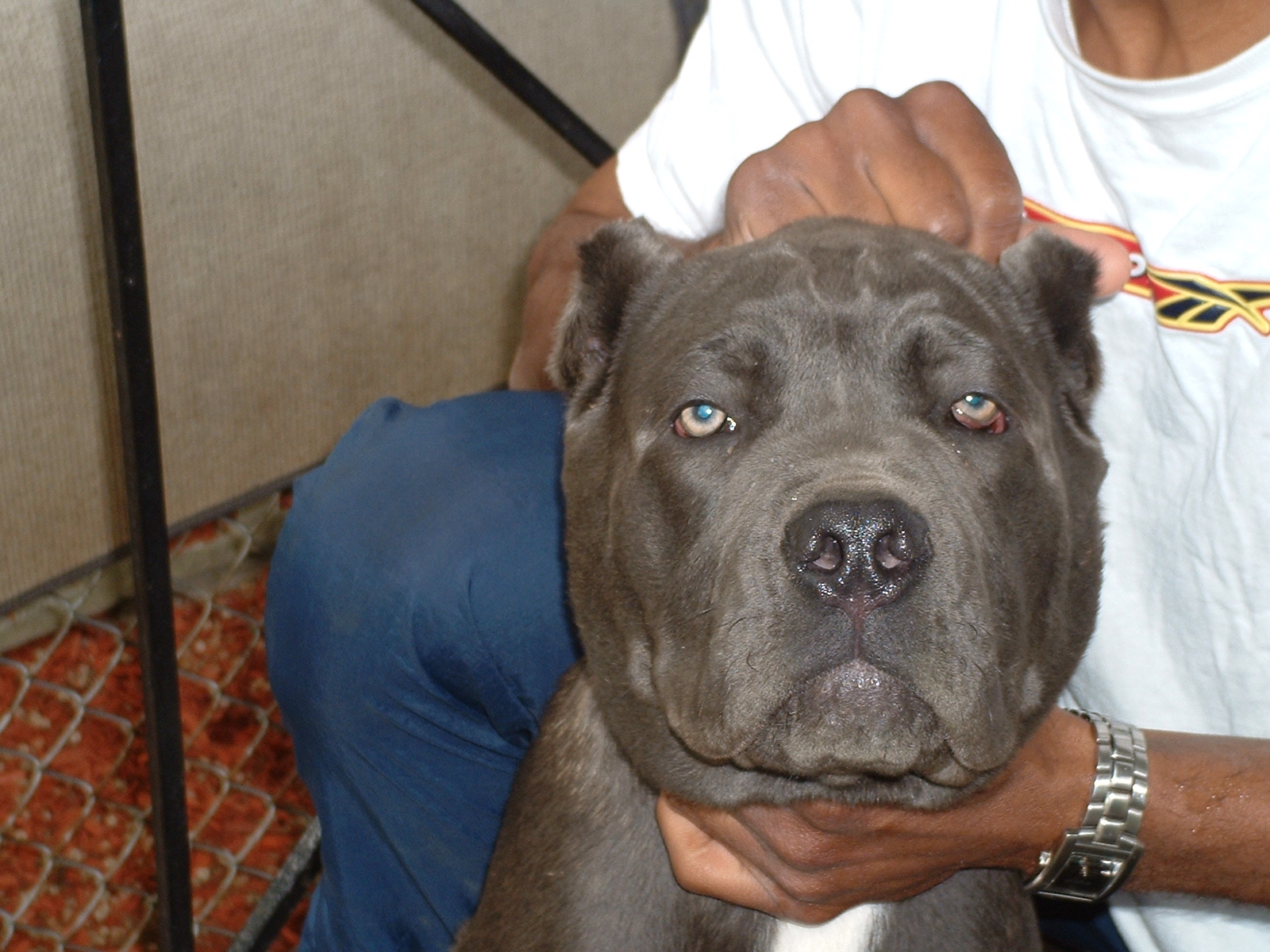 THE TOTAL PACKAGE NICE HEAD, MUZZLE & BONE
CLYDE & DINO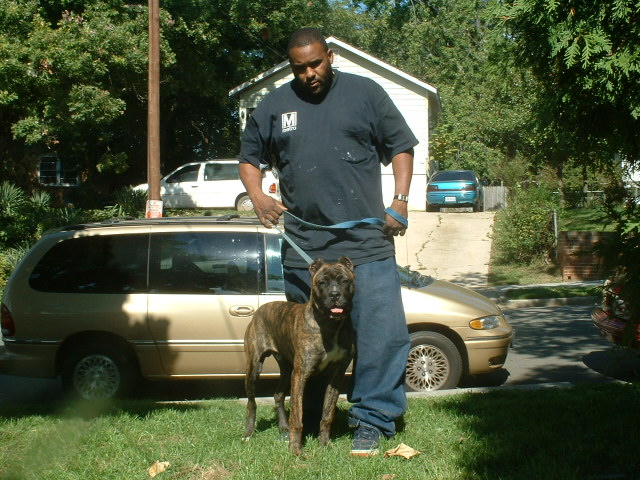 EJ & HIS CANE CORSO "BLU"
ALWAYS HANGING OUT!
THIS IS 2 OF THE 3 CANE CORSI TRACEY OWNS
THIS IS DREAM TEAM'S ABU & MISTY