3 X 1ST PLACE WINNER IN ITALY NATIONALS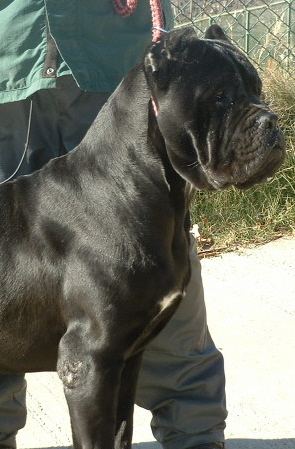 IMPORT "FRONTE PORTO" HD-B, 27" & 130 LBS.
Very nice rear, good angulation and muscle.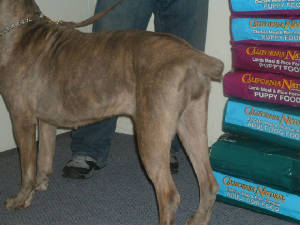 Outstanding head type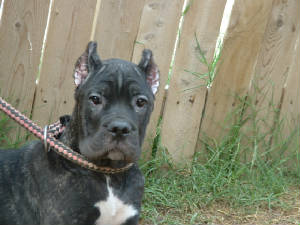 An offspring of Quran and Butterfly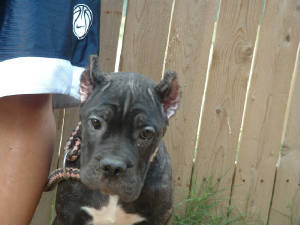 HE HAS A VERY NOBLE & MAJESTIC LOOK.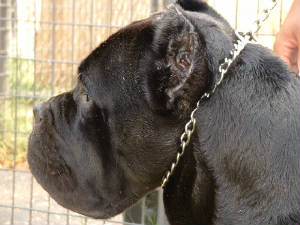 THIS IS THE HEAD TYPE THEY ARE MOVING TO IN ITALY.
Dream Team's Baby K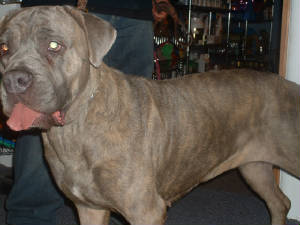 This is a Baby daughter & she has a ton of drive.
Dream Team's Isha at 16 weeks old.
Quran has been producing some of our best pups!