GIULIA HD-B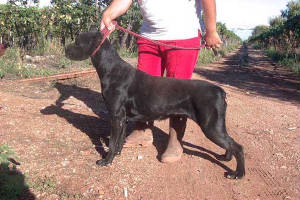 87 lbs.
Giulia has been shown a total of 5 times. She was shown 4 x in the Nationals and once in the International show. She was rated with the highest rating of ECC. (EXCELLENT) twice, once in Livorno under Judge Siklosi & once in Savona under Judge Adinolfi.
She took 1st Place twice in the Nationals, once in Prato & once in Grosseto under Judge Prandoni.
In the International Show in Florence she took 2nd place. Giulia did all this as a youth. She was never rated less than M.B. (MOLTO BUONO) = VERY GOOD.
She is a great producer. She produces solid black dogs with outstanding head type.
HER BODY IS COMPACT & STRONG.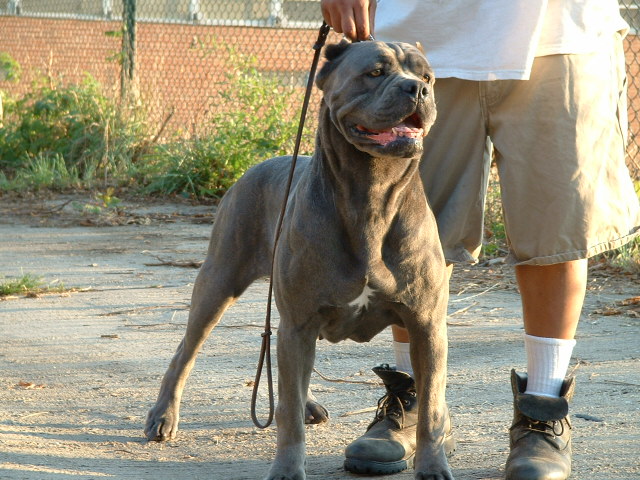 GABBANA IS VERY WELL PROPORITONED & POWERFUL.
GABBANA WAS WORKED BY EARL GRAHAM (35 YRS EXPERIENCE) THE OWNER & HANDLER OF THE ONLY OBEDIENCE & PPDA 2 TITLED CANE CORSO IN THE WORLD. THIS IS WHAT HE HAD TO SAY ABOUT HER...THIS IS A VERY WELL SEASON BITCH...THIS IS A BITCH I COULD OWN...!
Dream Team's Ghenki a Bell daughter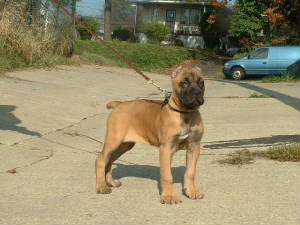 now at Majestic